By Joanna Morrison
It is true for you today, as it was true for Mary, and yet we are also troubled. Do we dare to believe, as Mary did? The impossible is possible, but it will require all our faith and plenty of hard work. The Lord is with you, in whatever you face this day. May you know his comfort as his words ring out through the generations: 'Do not be afraid, for you have found favour with God.'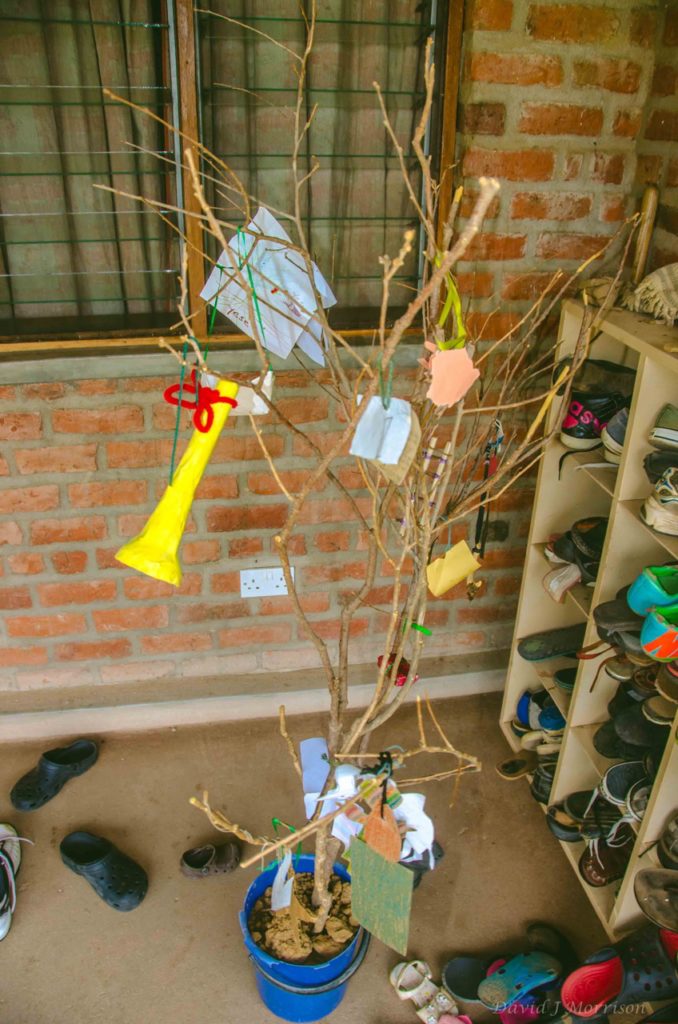 Our Jesse Tree this year was decorated by little hands, and undecorated if the decorations were too tempting. The globe became a ball to toss. Noah's Ark toppled dangerously. David's slingshot did not last long at all. But, we were all reminded of Jesus' Words throughout history, as he spoke through the broken, less than perfect rogues of the Old Testament. As Christmas Day approached, we had various forms of baby Jesus, making an early appearance. My favourite was Benjamin (who is 5) playing the part in a wheelbarrow. Looking back allowed us to look forward with greater expectation.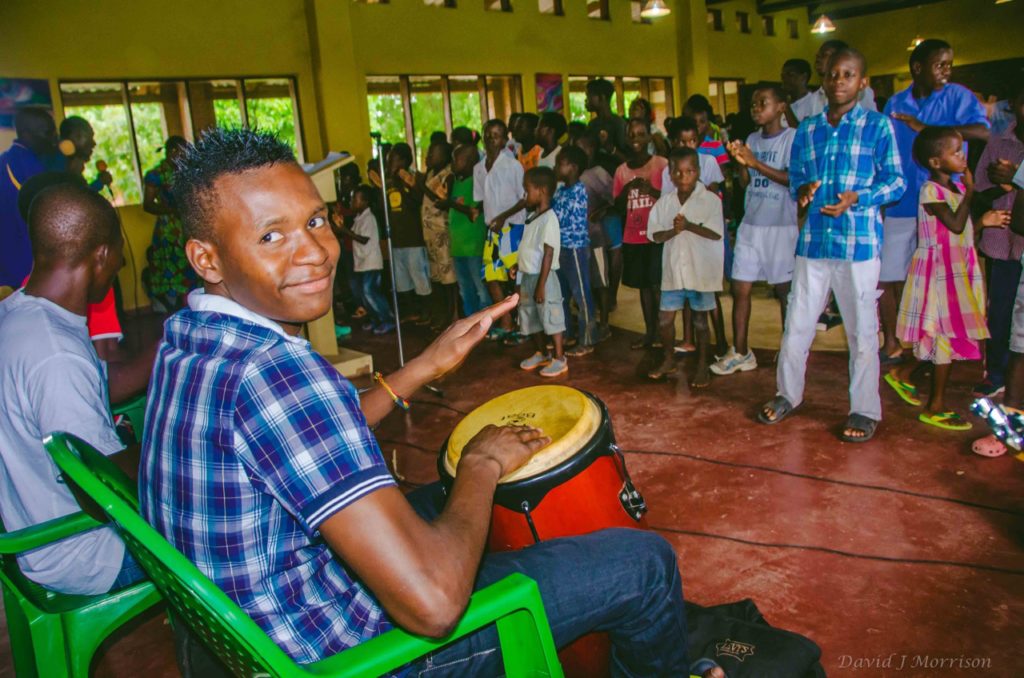 Christmas Day on a Sunday meant church with many of our neighbours, more than usual, in expectation of a gift or a meal. Church was packed. Wise men wandered through the crowd as they followed the star, meeting prophets along the way: 'But you, O Bethlehem Ephrathah, who are too little to be among the clans of Judah, from you shall come forth for me one who is to be ruler in Israel, whose coming forth is from of old, from ancient days' (Micah 5:2). Mary showed incredible courage, and our Iris dancers remembered that as they proclaimed, 'You make me brave.' The choir prepared the way for the word, and we pondered Mary's 'yes', Joseph's 'yes,' and our own 'yes.' What will you say 'yes' to this year?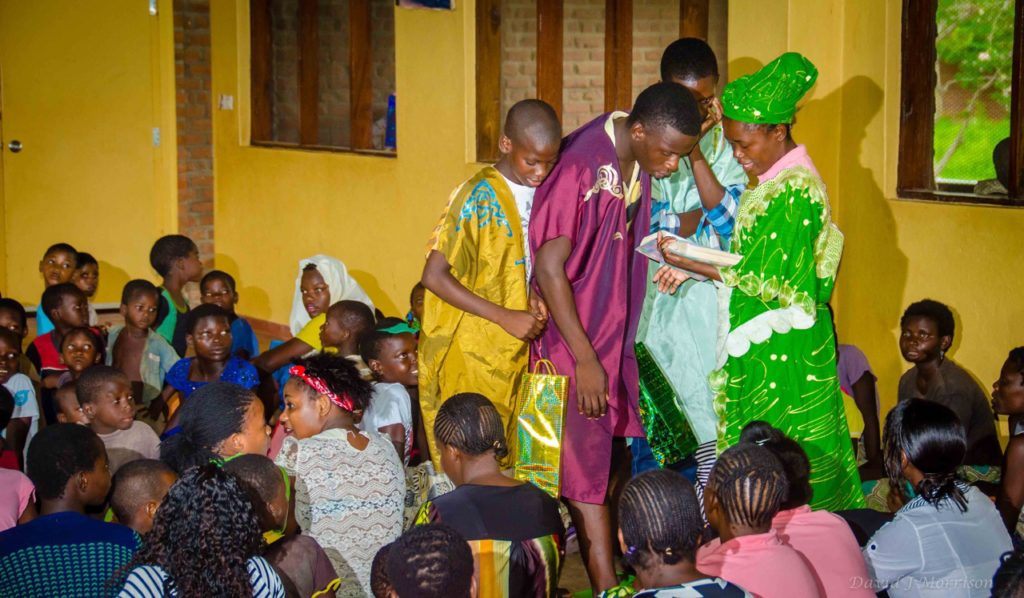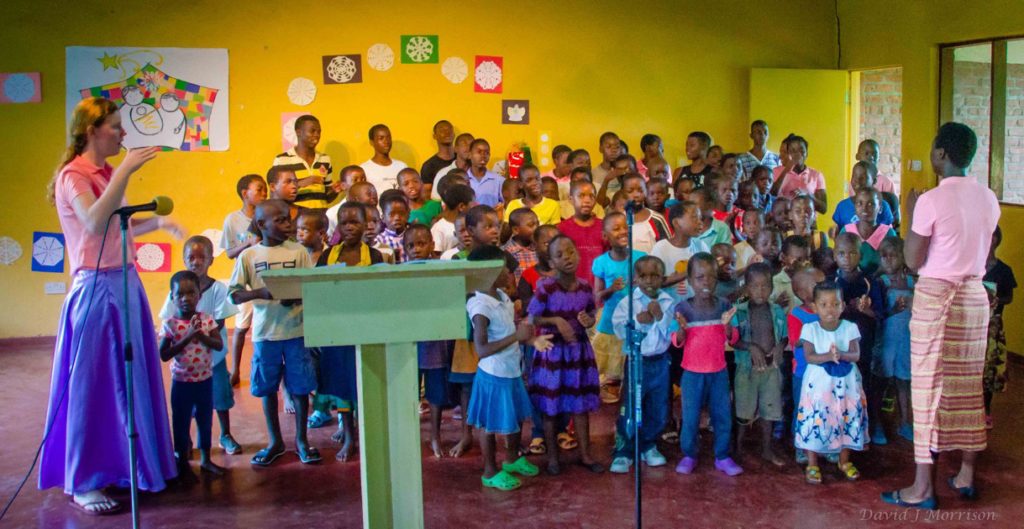 After church, all the village children went home with packaged rice meals to enjoy. After a quick lunch, our Iris family gathered to, yes, finally receive gifts. What patience!!! What endurance! Kalina and Charity had worked since mid-November gathering and sorting Christmas gifts for 100 children and adults. Amazing! We handed them out one by one, and the kids hurried home to open their gifts. It was wonderful to hear the squeals and excitement as we walked past the houses. With permission, we entered to see the happy faces. Joy! We particularly enjoyed all the battery powered bells and whistles all afternoon, while we cooked and chopped and prepared for the evening feast.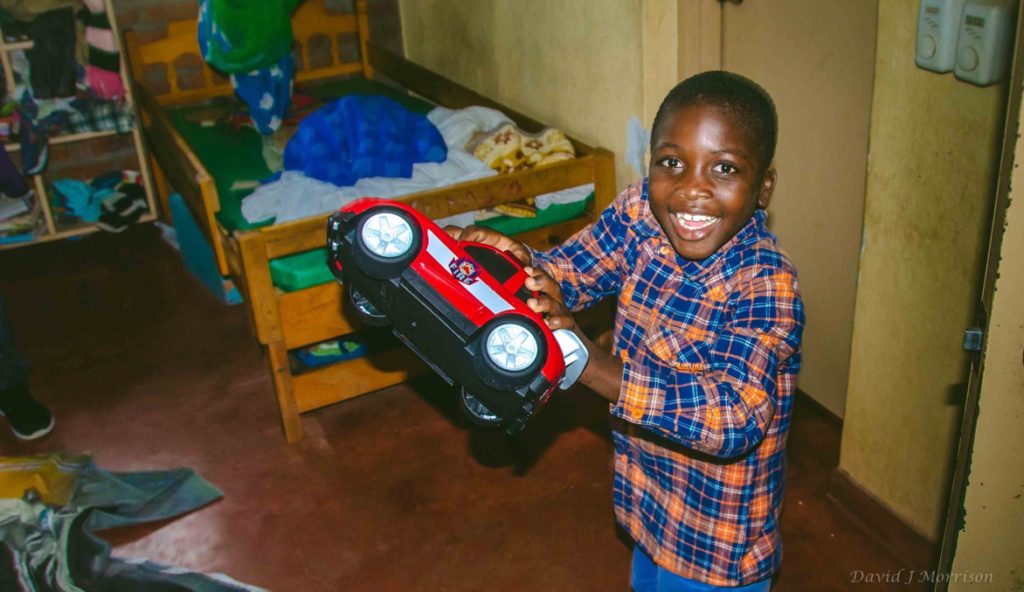 At 6pm we all put on our fancy clothes and arrived at the hall for our celebration. Chicken and rice with tomato sauce, salad on the side. Everyone had a Fanta, so you can imagine the sugar rush multiplied by 100. Much dancing was needed and dance we did, from the youngest to the oldest, from the smallest to the biggest. I loved watching the little ones scooped up by our big boys, and dancing with joy.
One of my greatest joys during the holiday is to spend time on my porch with an individual, hearing their struggles, and listening to God, and then praying together. I am so thankful for how God speaks in these quiet moments. For our young men and women who are slowly making their way towards independence, they need someone to say 'you can do it,' and 'you are loved.' Their Father in heaven has good plans, and he will accomplish them, even if they pass through turbulent waters on the way. Some of them will. Some are already there. Please pray for our high school graduates as they find their way.
New Years' Eve began with traditional netball and football games by truck lighting, followed by fireworks, family games and late night movies. I slipped out early to prepare my message for New Years' Day. I went to the amazing story of King Hezekiah in 2 Chronicles 29-32. In the first month of the first year of Hezekiah's reign (when he was only 25) he opened the doors of the house of the Lord and repaired them. He spoke to the Levites: 'Now consecrate yourselves, and consecrate the house of the Lord, the God of your fathers, and carry out the filth from the Holy Place.' This is active repentance. I believe we are called to the same, since we are the dwelling place of the Holy Spirit. In this New Year, let us begin by carrying out the filth, and consecrating ourselves because we are favoured, and the Lord is with us, as Mary found out.