Church Ministry: Since 1999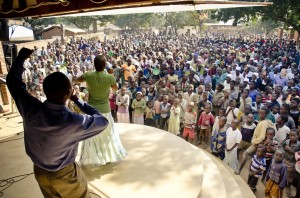 Iris Africa has planted over 400 Partners In Harvest churches inrural villages with a combined membership of approximately 25,000 people.  Our ministry team travels throughout the country encouraging the churches with Bible teaching as well as weekly evangelistic outreaches in the villages.  Several times a year we host large meetings that are attended by thousands of people.  They camp out under the stars for three or four days worshipping, receive Bible teaching and prayer ministry.  Overseers are appointed in each district of Malawi to provide
leadership and accountability to area pastors and churches.